Duda, Dan, DMD, PhD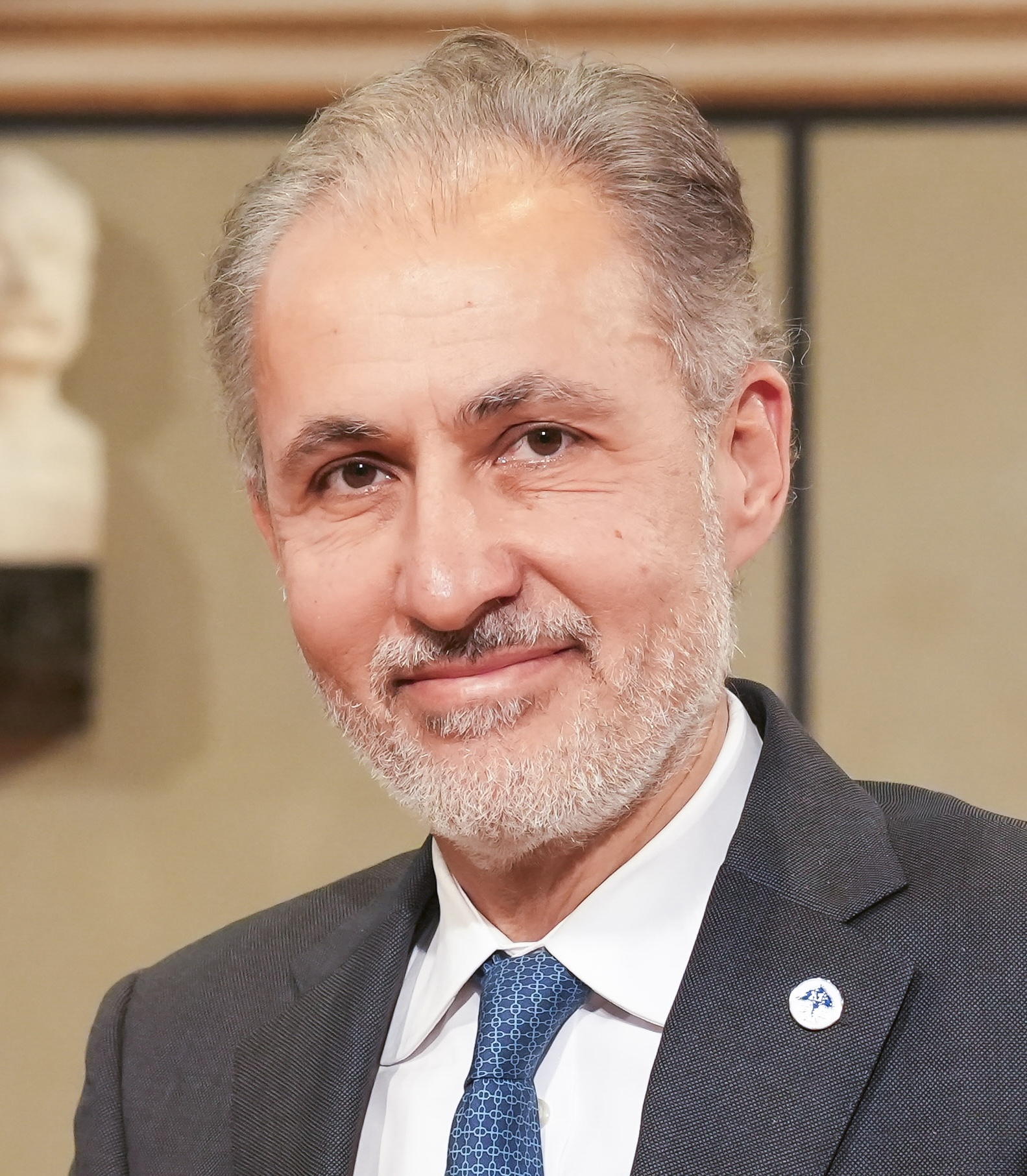 Phone:
Email:
The research of Dr. Duda's group focuses on identifying the underpinnings of tumor progression to metastasis in gastrointestinal, prostate and breast malignancies as well as of treatment resistance in these cancers by studying the biology of these tumors as well as their interaction with the stroma. The goal is to identify and validate targets for combination therapy (with radiation and immunotherapy) in preclinical studies, and in parallel conduct studies of biomarkers of response in correlative clinical studies. His research is currently supported by grants from the US National Cancer Institute, by The Samuel Singer Brown Fund for Pancreatic Ductal Adenocarcinoma Research, and by partnerships with the Industry (Merrimack, Bayer, Bristol Myers Squibb, Exelixis, and Leap Tx).
He has authored nearly 200 publications so far, of which 110 are original reports, including articles in Nature, Nature Genetics, Nature Medicine, Cell, Cancer Cell, Cancer Discovery, Science Translational Medicine, PNAS, JNCI, and Journal of Clinical Oncology. He has been invited to present his results at over 150 local, national and international meetings, including Grand Rounds, Plenary Talks and Keynote Lectures. For his work, Dr. Duda received several awards, including from the American Association for Cancer Research, Cancer Research Institute, International Association of Surgeons, Gastroenterologists and Oncologists (IASGO), MGH and the Granara-Skerry Trust for Pancreatic Cancer Research. He is a Honorary Member of the Academy of Medical Sciences of Romania since 2012.
Dr. Duda obtained his DMD from the University of Medicine Iasi, Romania in 1993, and earned a PhD in Medical Sciences (Gastrointestinal Surgery) from Tohoku University Graduate School of Medicine, Sendai, Japan in 2001. After graduation, he pursued postdoctoral training with Professor Rakesh K. Jain in the Steele Laboratories for Tumor Biology, Department of Radiation Oncology, Massachusetts General Hospital (MGH) and Harvard Medical School in Boston. He became a Junior Faculty member (Instructor) in 2004, and then rose through the ranks to Full Investigator at MGH Research Institute in 2016 and Associate Professor of Tumor Biology (Radiation Oncology) at Harvard Medical School in 2012. In 2016, he was appointed as the Director of Translational Research in Gastrointestinal Radiation Oncology at MGH. He has been active internationally, and is currently serving as the Head of the Cancer Research Section (since 2013) and Secretary General (since 2015) of the IASGO. He has also been serving as a panel member for multiple scientific expert/grant review meetings worldwide since 2009, including as a permanent member of the US NCI DMP, ACS TBG, and Belgium FWO Med4 sections.
(See full CV below.)
Selected Publications (from total of 169)
Jusakul A, Cutcutache I, Yong CH, Lim JQ, Huang MN, Padmanabhan N, Nellore V, Kongpetch S, Ng AWT, Ng LM, Choo SP, Myint SS, Thanan R, Nagarajan S, Lim WK, Ng CCY, Boot A, Liu M, Ong CK, Rajasegaran V, Lie S, Lim AST, Lim TH, Tan J, Loh JL, McPherson JR, Khuntikeo N, Bhudhisawasdi V, Yongvanit P, Wongkham S, Totoki Y, Nakamura H, Arai Y, Yamasaki S, Chow PKH, Chung AYF, Ooi LLPJ, Lim KH, Dima S, Duda DG, Popescu I, Broet P, Hsieh SY, Yu MC, Scarpa A, Lai J, Luo DX, Carvalho AL, Vettore AL, Rhee H, Park YN, Alexandrov L, Gordan R, Rozen SG, Shibata T, Pairojkul C, Teh BT, Tan P
Whole-Genome and Epigenomic Landscapes of Etiologically Distinct Subtypes of Cholangiocarcinoma.
David P. Kodack, Vasileios Askoxylakis, Gino B. Ferraro, Qing Sheng, Mark Badeaux, Shom Goel, Xiaolong Qi, Ram Shankaraiah, Z. Alexander Cao, Rakesh R. Ramjiawan, Divya Bezwada, Bhushankumar Patel, Yongchul Song, Carlotta Costa, Kamila Naxerova, Christina S. F. Wong, Jonas Kloepper, Rita Das, Angela Tam, Jantima Tanboon, Dan G. Duda, C. Ryan Miller, Marni B. Siegel, Carey K. Anders, Melinda Sanders, Monica V. Estrada, Robert Schlegel, Carlos L. Arteaga, Elena Brachtel, Alan Huang, Dai Fukumura, Jeffrey A. Engelman, Rakesh K. Jain
The brain microenvironment mediates resistance in luminal breast cancer to PI3K inhibition through HER3 activation
Science Translational Medicine. 2017;9(391):eaal4682
Chen Y, Liu YC, Sung YC, Ramjiawan RR, Lin TT, Chang CC, Jeng KS, Chang CF, Liu CH, Gao DY, Hsu FF, Duyverman AM, Kitahara S, Huang P, Dima S, Popescu I, Flaherty KT, Zhu AX, Bardeesy N, Jain RK, Benes CH, Duda DG
Overcoming sorafenib evasion in hepatocellular carcinoma using CXCR4-targeted nanoparticles to co-deliver MEK-inhibitors.
Goyal L, Zheng H, Yurgelun MB, Abrams TA, Allen JN, Cleary JM, Knowles M, Regan E, Reardon A, Khachatryan A, Jain RK, Nardi V, Borger DR, Duda DG, Zhu AX
A phase 2 and biomarker study of cabozantinib in patients with advanced cholangiocarcinoma.
Tolaney SM, Ziehr DR, Guo H, Ng MR, Barry WT, Higgins MJ, Isakoff SJ, Brock JE, Ivanova EV, Paweletz CP, Demeo MK, Ramaiya NH, Overmoyer BA, Jain RK, Winer EP, Duda DG
Phase II and Biomarker Study of Cabozantinib in Metastatic Triple-Negative Breast Cancer Patients.
Hato T, Zhu AX, Duda DG
Rationally combining anti-VEGF therapy with checkpoint inhibitors in hepatocellular carcinoma.
Han HS, Niemeyer E, Huang Y, Kamoun WS, Martin JD, Bhaumik J, Chen Y, Roberge S, Cui J, Martin MR, Fukumura D, Jain RK, Bawendi MG, Duda DG
Quantum dot/antibody conjugates for in vivo cytometric imaging in mice.
Chen Y, Ramjiawan RR, Reiberger T, Ng MR, Hato T, Huang Y, Ochiai H, Kitahara S, Unan EC, Reddy TP, Fan C, Huang P, Bardeesy N, Zhu AX, Jain RK, Duda DG
CXCR4 inhibition in tumor microenvironment facilitates anti-PD-1 immunotherapy in sorafenib-treated HCC in mice
Duda DG, Ancukiewicz M, Isakoff SJ, Krop IE, Jain RK
Seeds and soil: unraveling the role of local tumor stroma in distant metastasis.
J Natl Cancer Inst. 2014;106(8):ePub - PMID:
25082335
Hong TS, Ryan DP, Borger DR, Blaszkowsky LS, Yeap BY, Ancukiewicz M, Deshpande V, Shinagare S, Wo JY, Boucher Y, Wadlow RC, Kwak EL, Allen JN, Clark JW, Zhu AX, Ferrone CR, Mamon HJ, Adams J, Winrich B, Grillo T, Jain RK, DeLaney TF, Fernandez-Del Castillo C, Duda DG
A Phase 1/2 and Biomarker Study of Preoperative Short Course Chemoradiation With Proton Beam Therapy and Capecitabine Followed By Early Surgery for Resectable Pancreatic Ductal Adenocarcinoma.
Chen Y, Huang Y, Reiberger T, Duyverman AM, Huang P, Samuel R, Hiddingh L, Roberge S, Koppel C, Lauwers GY, Zhu AX, Jain RK, Duda DG
Differential effects of sorafenib on liver versus tumor fibrosis mediated by SDF1a/CXCR4 axis and Gr-1+ myeloid cell infiltration in mice.
Chan-On W, Nairismägi ML, Ong CK, Lim WK, Dima S, Pairojkul C, Lim KH, McPherson JR, Cutcutache I, Heng HL, Ooi L, Chung A, Chow P, Cheow PC, Lee SY, Choo SP, Tan IB, Duda D, Nastase A, Myint SS, Wong BH, Gan A, Rajasegaran V, Ng CC, Nagarajan S, Jusakul A, Zhang S, Vohra P, Yu W, Huang D, Sithithaworn P, Yongvanit P, Wongkham S, Khuntikeo N, Bhudhisawasdi V, Popescu I, Rozen SG, Tan P, Teh BT
Exome sequencing identifies distinct mutational patterns in liver fluke-related and non-infection-related bile duct cancers.
Nat Genet. 2013;45(12):1474-8 - PMID:
24185513
Zhu AX, Ancukiewicz M, Supko JG, Sahani DV, Blaszkowsky LS, Meyerhardt JA, Abrams TA, Jackson McCleary N, Bhargava P, Muzikansky A, Sheehan S, Regan E, Vasudev E, Knowles M, Fuchs CS, Ryan DP, Jain RK, Duda DG
Efficacy, safety, pharmacokinetics and biomarkers of cediranib monotherapy in advanced hepatocellular carcinoma: A phase II study.
Saylor PJ, Kozak KR, Smith MR, Ancukiewicz MA, Efstathiou JA, Zietman AL, Jain RK, Duda DG
Changes in biomarkers of inflammation and angiogenesis during androgen deprivation therapy for prostate cancer.
Duda DG, Kozin SV, Kirkpatrick ND, Xu L, Fukumura D, Jain RK
CXCL12 (SDF1alpha)-CXCR4/CXCR7 pathway inhibition: an emerging sensitizer for anticancer therapies?
15