Xu, Lei, MD, PhD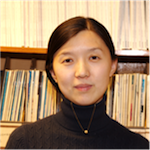 Phone:
Email:

My areas of expertise are 1) the biology of tumor-host interaction, and 2) the development of novel therapeutic targets for cancer. I aim to translate this knowledge into improved therapies by conducting preclinical and clinical studies in collaboration with MGH clinicians. I'm currently leading the following projects:

Overcoming chemoresistance in human ovarian cancer
One aspect of my research interest is in the role and the molecular mechanism of miRNA in cancer metastasis and chemoresistance. Chemoresistance remains a major obstacle to successful cancer treatment. Chemoresistance may be due to increased drug efflux, dysregulated
DNA
repair and decreased tumor cell apoptosis. Our exciting preliminary findings show that microRNA-155 (miR-155) directly targets X-linked Inhibitor of Apoptosis Protein (
XIAP
) and mdr1/P-glycoprogein (P-gp).
XIAP
inhibits the apoptotic pathway and P-gp exports drugs and decreases their cellular accumulation, both are important mediators contributing to chemoresistance. We propose to investigate if miR-155 increases chemosensitivity via negative regulation of
XIAP
and P-gp, which increase chemo-induced apoptosis and decreases drug efflux.
Development of new adjunct therapies in NF2 vestibular schwannoma
Over the past few decades, radiation therapy has become a standard treatment for vestibular schwannoma. For patients with sporadic vestibular schwannomas, radiation therapy is associated with long-term tumor control rates exceeding 95%. However, hearing preservation rates after radiation therapy range from 50% to 80%. Thus, hearing loss is the main limitation of radiation therapy for vestibular schwannoma and identifying options that minimize hearing loss are urgently needed. Clinical trial of Anti-
VEGF
treatment in patients with NF2 vestibular schwannoma patients showed that it inhibited tumor progression and improved hearing. However, not all NF2 patients with hearing loss respond to bevacizumab monotherapy, and for the patients whose hearing improved, the response is transient. Furthermore, some patients are unable to tolerate long-term bevacizumab treatment. Based on these, we proposed to develop new adjunct therapies to radiation and bevacizumab treatment. First, we study the effect of combining radiation with
VEGF
inhibition for treatment of NF2-related schwannoma. The results of this study will determine the rationale for combining anti-
VEGF
treatment and radiation therapy in humans and for the timing of radiation therapy relative to bevacizumab treatment. In addition, the study will provide critical information on biomarkers for the normalization window that may be used in human studies to guide dosing and assess efficacy and toxicity. In parallel, we are studying the effect of targeting the
TGF
-beta and
HGF
/cMet pathway in combination with anti-
VEGF
or radiation therapy in vestibular schwannoma.
Improve the tuberculosis treatment efficacy by modulating the granuloma microenvironment
Anti-
VEGF
treatment are widely studied and tested in the oncology field, however, whether it can be applied to infectious disease is not known. We studied granulomas lesions from human tuberculosis patients and rabbit models, we found that blood vessels in TB granulomas are very similar to tumor blood vessels in that they are collapsed and structurally abnormal, lacking pericyte coverage of the endothelial layer. This functional abnormality lead to increased hypoxia and may hinder drug delivery. Further more, we applied anti-
VEGF
treatment to rabbit TB model and are examine its effect on drug delivery and efficacy.
Mechanism of evasion from anti-angiogenic treatment
At the same time, I also study the host contribution to tumor progression. In particular, I studied NK cell, an important component of the innate immune system, recruitment and function affected by anti-angiogenic therapy. We found that anti-angiogenic therapy increased NK cell recruitment and enhanced its cytotoxic activity.
Selected Publications (from total of 49)
15